FOUNTAINHEAD, INC. HISTORY:
After studying architecture at the University of Texas and Texas A&M, William (Bill) Price started an architectural design company in 1957. He designed homes, offices and restaurants throughout the Dallas area. Bill built his first pool, which is still in use today, in 1959 on Averill Way near Northwest Highway and Preston Road.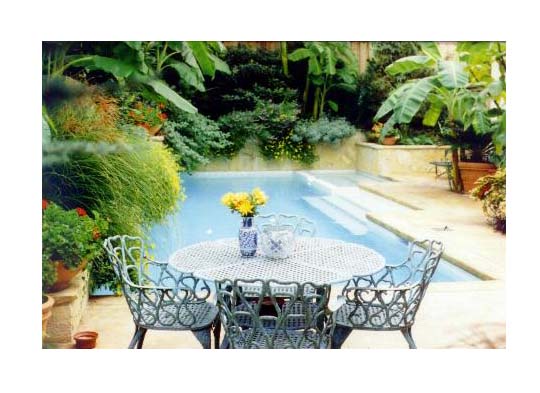 After three years on his own, Bill was recruited by a volume pool builder. Working first as a salesman and later as the sales manager, he helped them become the largest pool contractor in Dallas by the late 1960's. Ten years later, Bill decided to create a pool company that would give more personalized attention to the individual customer. Because he believed it was important to create a unique design for each residence, he chose to visit the customerís homes and design the pool to complement the existing architectural structures rather than having customers come to an office and choose a swimming pool shape. Bill started his company - along with his wife, Betty, and father, Marvin - in a spare room of his home on Lovers Lane in University Park and in 1973 William Price Associates was incorporated.
In 1974 he opened an office at 11111 N. Central Expressway (just north of Royal Lane, next door to what is now Cindiís Delicatessen). Outgrowing that space, Bill bought property on Forest Lane near Central Expressway and in 1977 he built a small office building and moved his office and retail store to 8020 Forest Lane.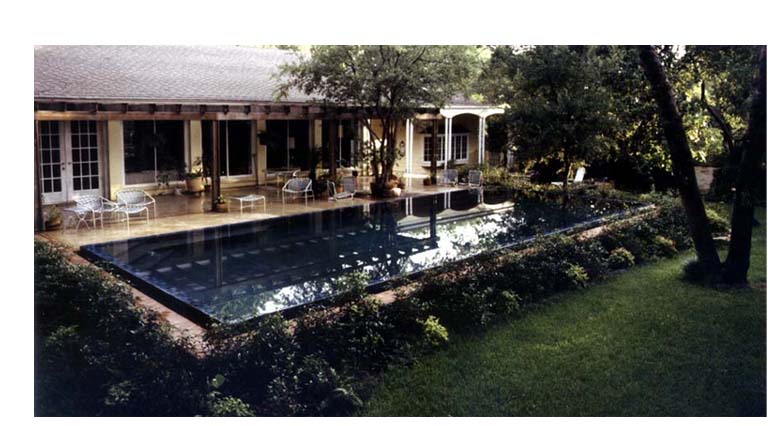 Influenced by the new and different ideas of Ayn Randís creative architect in, The Fountainhead, Bill changed the name of his company from William Price Associates to Fountainhead, Inc. in 1978. During the last 20 years, about 500 Fountainhead pools have been built primarily in The Park Cities and Preston Hollow.
In 1989, Billís son, Clarke officially joined Fountainhead. Clarke had been doing service work and overseeing construction projects since he was sixteen years old and after graduating from Texas A&M with a BS in Building Construction, he joined Fountainhead full time. Clarke currently oversees the majority of Fountainheadís construction, remodeling and repair/service work, allowing Bill to concentrate on design and development.
In 1996 Billís daughter, Cheryl, began working for Fountainhead full time. Like her brother, Clarke, she worked for the company during most summers throughout high school; however she did most of her work in the office. Cheryl also graduated from Texas A&M with a MS in Ag-Marketing and currently handles the marketing, sales, design, and customer service duties.

Return to Fountainhead Home Page